My name is Aleaka Tate, I am a mother of 3 and too often I found myself watching the news or social media, and witnessing the horrible but real-life stories of gun violence. It seemed to me as if it was being properly addressed by the police of congress. I knew that there was a major need of change. I've been affected by gun violence through the murder of my father, Anthony James Tate, and my first cousin Anthony Bert Harris II, but I never imagined in my wildest dreams that it would be one of my children.
The reality is that no one is exempt from these tragedies. At 2:00am on July 31st 2016 my 17-year-old baby boy was shot and killed by a heinous act of gun violence. The weapon used was illegally obtained by an 18-year-old kid, who, at the time this is being written, will soon be set free. There are no words to describe the amount of pain and grief of a mother realizing her only son will remain 17 FOREVER! So, on behalf of my son whom we called IGGY, I want to begin the fight against gun violence and senseless murders that are occurring everyday across America, leaving families torn and their lives negatively changed forever.
Kindness Towards Humanity

About the X – The X project is a movement which works against gun violence. The X project was founded in August of 2016 by myself in correlation by myself in correlation with my nonprofit organization Changing the gray street out each. This program works with high-risk youth and provides emergency food assistant and toiletries for the homeless and women who are suffering through different domestic violence issues. The X project movement works to support efforts to educate policy makers as well as the press and the police about the consequences of gun violence. We also promote positive efforts to keep gun out of the hands of high-risk youth, mentally ill, and the criminally insane. Most recently the movement will focus efforts to require universal background checks on fire arms purchases.
The X project featured act of prevention is the gun exchange program, that's where the city officials, members and volunteer o the community all work together in a joint effort to get as many illegal firearms of the streets and out of the hands of people who are committing murders. In doing so we will purchase illegally possessed fire arms with no questions asked guarantee by any government official or office. My burning desire is to use my own personal struggle and life tragedies and experiences to help and educate the negligence. In doing this we will bring gun awareness to gun ownership responsibilities. Help us work to end the gun violence crisis within our community. Promote a culture of licensed gun ownership with awareness and accountability.
Donate Now To Orphan Children
We are raising our hands to help orphan children in the world. To show mercy on helpless children, please donate by clicking below button.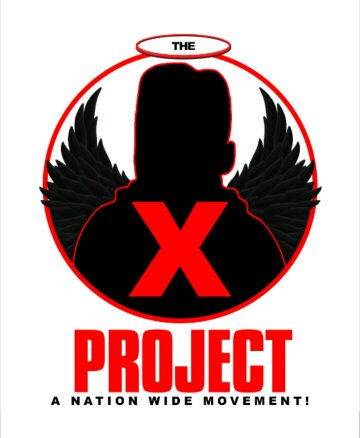 The X project featured act of prevention is the gun exchange program, that's where the city officials, members and volunteer o the community all work together in a joint effort to get as many illegal firearms of the streets and out of the hands of people who are committing murders