Food
80% of the people struggling to get their life essentials. To those, we raise our hands to get better life and health. Your donation will help to improve their lifestyle.

Temp shelter
The lack of affordable housing is one of the biggest factors behind contributing to homelessness. Help us find safe and clean place for the homeless family's

Education
We aware good education will change everything from hell to heaven. To get that divine education for the people, we educate people who all are living in remote vilages. donate now.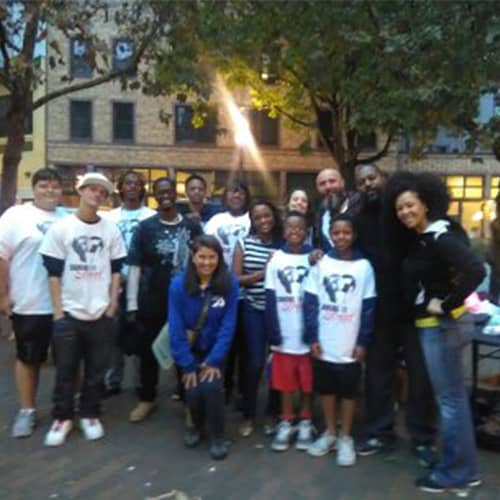 Kindness Towards Humanity

Our Mission:
It is the mission of Changing the Gray Street Outreach to support at-risk youth and provide basic needs to the homeless. Give back to the community to touch the lives of those who need it the most—currently serving the Washington, Oregon, and Alaska communities. 
At Changing The Gray Street Outreach, we aim to rebuild hope where it has been damaged or lost. We work with the young adults and high-risk youth in need, those under pledged and underserved, to rebuild or restructure lives. Our focus lies on community efforts, including but not limited to shelter, food aid, community awareness, and mentorship. We firmly believe that if you work alongside those in need, they will see and take advantage of a different path leading them to a more productive life.

Our Services
Our services help serve the homeless and youth in our community. Our ongoing mission is to end the cycle of homelessness and violence. To do this, we have built four core programs in many of the cities where we operate in volunteer teams. Outreach programs, Outreach Centers, Mentoring, and other support. We are proud of the fact that our volunteer teams build trust and become a consistent resource to stabilize and otherwise help this in need that the rest of society ignored.


Feeding the Homeless
We teach our youth the value of giving back to the community, we host local feedings and encourage them to volunteer their time to get to know more about living in hardships and be able to listen and be supportive of the homeless community

Education and Training (instead of clothing the homeless)
We give youth in our community the instructive materials required for achievement in the classroom with the help of corporate accomplices and instructors. As these young people gain the skills, they need to support themselves, their families and their community


Making a difference with at-risk youth and the homeless population. Volunteer to help as we pursue our journey to help others make a change in their life.